05-26 TABLE of CONTENTS:
DATES, ANNIVERSARIES, and EVENTS
QUOTE by Adrienne Rich.
---
Lady Mary Wortley Montagu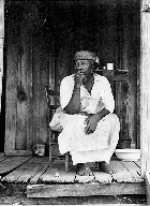 Photo by Dorothea Lange:
Sharecropper, Hinds County, Mississippi
The very shocking Lady Mary Wortley Montagu first advocated inoculation against smallpox in England, a process she learned during her stay in Turkey as the British ambassador's wife.
But few in England would use her method although the smallpox immunization had been used in Asia and the Middle East for many, many years. George Washington inoculated his troops during the American revolution. Live smallpox vaccines could kill and gradually those in the English countryside realized that children exposed to cowpox - a milder form of smallpox spread by cattle - were immune to the more serious disease, thus setting the stage for Edward Jenner's famous inoculation of a young boy and medical fame. Baptized 05-26-1689, Montagu was a brilliant writer noted for her essays, plays, and poetry, but especially for her letters, including the 52 Turkish embassy letters.
She deserted her husband after he was reposted to England because she wasn't ready to settle into oblivion and boredom with an older man. She traveled widely, and had several lovers.
| PRIOR DATE | | HOME | | WOA INDEX | | NEXT DATE |
05-26 DATES, ANNIVERSARIES, and EVENTS
---
B. 05-26-1881, Julia Catherine Stimson, superintendent of U.S. Army Nurse Corps (1919- 1937) and director of nursing for the American forces in Europe during World War I.
B. 05-26-1895, Dorothea Lange, one of the great photographers of human emotion. Her photos of the Great Dust Bowl and the effects of the Depression on families is one of the greatest recordings of human suffering and dignity ever made. She used her camera as a sociologist would use words.
Her photo "Migrant Mother, Nipomo, California, taken in 1936 hangs in the Library of Congress and is considered one of the 50 best photographs of the preceding half-century.
Another of her great series documented the crushing poverty in the deep south rural areas. The photo above is self-explanatory as are most of her photos.
B. 05-26-1909, Helen Eugenie Moore Anderson, U.S.ambassador to Denmark (1949), the first U.S. women to hold the rank of ambassador. Previously, women in diplomatic postings held no office higher than minister. (Ruth Bryan Rohde was minster to Denmark 1933-36, Mrs. J. Borden Harriman Minister to Norway 1937-41 (and did brilliant work with refugees), and Mrs. Perle Mesta, envoy to Luxumbourg, 1949).
Anderson served in numerous other posts including U.S. envoy to Bulgaria(1962), representative to the United Nations, and later special assistant to the Secretary of State (1968-72). She was the first American woman to sign a treaty with a foreign government when she acted on behalf of the U.S. in agreements on commerce, friendship, and navigation in 1951.
B. 05-26-1920, Peggy Lee, one of the great U.S. jazz singers, stylists, and composers - known internationally as the musician's musician.
A national treasure, she was still performing into her 70s to overflow audiences.
She sued Disney corporation for just compensation for her work on the movie The Lady and the Tramp for which she got only $3,500 for composing or co-composing all of the music, as well as playing four of the major roles, and singing three of the hits.
She signed the contract before videos came into existence and the case became celebrated for revealing film studio's inventive bookkeeping methods that kept films from showing a profit. The courts awarded her $3.8 million. The film grossed $160 million with another $72 million from the videos. Michael Eisner, the new president of Disney who collects up to 582 million dollars a year in salaries and bonuses fought the Lee suit through the courts.
B. 05-26-1938, Teresa Stratas, Canadian-born singer, actor, winner of three Grammys and nominated for a Tony in 1987 for best actress in a musical for her work in Rags.
B. 05-26-1951, Sally Ride, the first U.S. astronaut into space who was also a woman. She was a crew member of the 7th and 13th space missions in 1983 and 1984. Ride holds a Ph.D. in physics. As part of the commission investigating the 1986 Challenger disaster, she declared the shuttle to be unsafe and refused to go back into space until after it was radically redesigned, claiming other astronauts felt the same way.
It was redesigned but she was never given another space flight. After writing a report advocating the establishment of a lunar base, she became head of the Space Institute of the University of California (San Diego) in 1989.
| PRIOR DATE | | HOME | | WOA INDEX | | NEXT DATE |
---
RICH, ADRIENNE:
"I believe that every woman's soul is haunted by the spirits of earlier women who took risks and resisted - as women today are fighting their rapists and batterers." -- Adrienne Rich, U.S. poet and feminist

---
| PRIOR DATE | | HOME | | WOA INDEX | | NEXT DATE |