WOMAN SUFFRAGE IN THE UNITED STATES.

The Nineteenth Amendment, called the Susan B. Anthony Amendment,
was ratified by Tennessee August 18, 1920. It became law August 26, 1920.
Women in the United States gained the vote in 1920 after 72 years of the
LARGEST civil rights movement in the history of the world.

What are we going to do with it now?


IN THIS COLLECTION: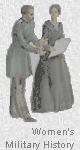 THE WOMAN SUFFRAGE TIMELINE
Do you know what REALLY happened?
ABIGAIL ADAMS'S LETTERS TO JOHN ADAMS
She: " We will foment a rebellion."
He: "We will fight the despotism of the petticoat."

THE WOMAN SUFFRAGE TIMELINE BOOK LIST
References and materials used in preparation of the Timeline.

THE 1848 DECLARATION OF SENTIMENTS
The official commencement of the women's movement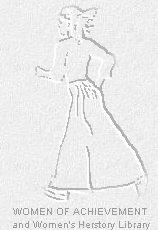 at Seneca Falls, NY. THIS SITE IS NOT JUST ABOUT VOTING RIGHTS, IS IT.
Voting rights are not just about voting, are they.
THE ABOLITIONIST MOVEMENT
A comment on the the abolitionist movement
and its connection with woman suffrage.
Sojourner Truth's Ain't I A Woman speech.
WHAT WAS THE E.R.A. REALLY ABOUT?
U.S. Commission Report June 1981
WOMEN'S LIBRARY OF HISTORICAL DOCUMENTS
Primary Source Documents; Women of Achievement
FATHERLESS AMERICA
The Childhoods of Historical Figures in American History
---