Children need. . . THIS? (It's EXPERTISE?) Research: Incest in America
Overblowing the Child Suggestibility Research
This web page is http://www.thelizlibrary.org/liz/memory-research.html standards and practices in child custody evaluations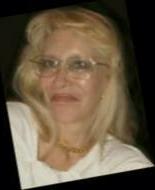 May 10, 2010: Journalist Debbie Nathan, 59, false memory syndrome true believer, and famed defender of the "sex work industry", claims she was raped in a busy NYC park in February in broad daylight by a virgin teenage boy. Multiple police officers report the incident otherwise after, apparently, a two-hour interview, but Nathan convinces Manhattan D.A. that Nathan's version of the events is correct; he gets NYPD to apologize. Whoa. What's good for the goose, not? Hypocrisy? Enlightenment? Story in The Village Voice blogs at http://blogs.villagevoice.com/runninscared/archives/2010/05/nypd_forced_to.php
liz says: read Melissa Farley's 2005 response to Debbie Nathan's article "Oversexed".
---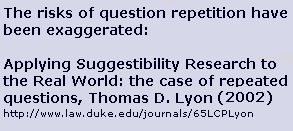 January 15, 2010: Loftus's anti-repressed memory defense is shot down again in child-rapist priest case. Commonwealth v. Shanley. Massachusetts Supreme Court: "[T]he defense strategy was to assail the credibility of the victim by suggesting that he had a motive to fabricate the allegations of abuse...
"[T]he case was not exclusively limited to the validity of the theory of dissociative amnesia because the victim was never actually diagnosed with that disorder. Instead, the jury were entitled to... find that the victim had remembered the sexual abuse in reliable detail. The Commonwealth further argues that, at a minimum, the state of the evidence changed with Dr. Loftus's testimony that, notwithstanding her view that the underlying theory of dissociative amnesia had not been scientifically validated, it was nonetheless plausible that a person could forget a traumatic event and then remember it through the processes involved with ordinary memory.

"[FN18] ...'[T]he Court rejects any suggestion that the relevant scientific community generally accepts the notion that the fact that false memories may be created in some individuals invalidates the conclusion that dissociation and recovered memory occur in others. In any event, whether one or the other is at work [in this case] is for the jury to decide...'"
---
November 14, 2007: Loftus testimony barred; Judge denies new trial request for wife-beater "Rejecting claims prosecutors hid evidence while a key defense witness was improperly barred from testifying, a McHenry County judge Tuesday denied a new trial for prominent businessman Billy J. Cox on charges he tried to kill his wife. Cox instead faces a Friday sentencing hearing, where the noted scientist and business founder from Bull Valley faces 12 to 60 years in prison for a brutal, near-fatal attack on his wife in 2004. ...The defense also claimed that Condon erred by barring testimony from psychologist Elizabeth Loftus, a nationally recognized expert on memory and how suggestion can create false memories..."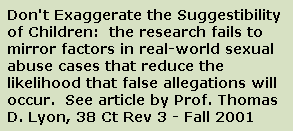 News story at http://www.dailyherald.com/story/?id=76967&src=4
Wall Street Journal blog and reader comments about repressed memories and recovered memories http://blogs.wsj.com/informedreader/2007/10/11/when-the-psychiatric-cure-is-the-disease/
Jennifer Hoult, "Remembering Dangerously" & Hoult v. Hoult: The Myth of Repressed Memory that Elizabeth Loftus Created (2005), available at http://www.rememberingdangerously.com
---
October 26, 2006: "blistering" cross-x, flawed research -- Memory expert taken to task in Libby hearing; Special counsel causes witness to question her own research "...Fitzgerald's blistering, nearly three-hour, questioning of Loftus caused her to admit that some of her own findings about what juries know about memory were faulty and that some of her own research may have been flawed..." See http://www.pdsdc.org/resources/eyeID_binder/Beyond_the_Ken-Schmechel_et_al.pdf
News story at http://www.msnbc.msn.com/id/15432154/from/RS.3/
Loftus-Fitzgerald transcripts 1, 2, 3.
REFERENCES
Schmechel, R., O'Toole, T., Easterly, C. and Loftus, E. Beyond the Ken? Testing Jurors' Understanding of Eyewitness Reliability Evidence, 46 Jurimetrics J. 177-214 (2006).
Loftus, E. (2006, October 26). Motion hearing before the Honorable Reggie B. Walton; Elizabeth Loftus, Witness for the Defendant. United States v. Libby; docket No. 05-394 (RBW); October 26, 2006; United States District Court for the District of Columbia.
---
February 17, 2005: Loftus' Luster Lost; Controversial professor is latest UCI employee associated with pedo-priests "...Coakley wouldn't speculate on why Loftus agreed to work for Shanley in the first place... one of the most notorious figures of the Boston Archdiocese sex-abuse scandal, a man who publicly spoke on the virtues of man-boy love and was present at a meeting that would spark the creation of the North American Man-Boy Love Association (NAMBLA). And Rooney had previously successfully tried John Geoghan, the former Boston priest whose predilection for raping children ultimately brought down Cardinal Bernard Law... Loftus' involvement with Shanley will most likely be remembered as the latest UCI connection to the Catholic sex-abuse scandal. The journalist who outed Shanley as an advocate of pedophilia was former Weekly contributor Daniel C. Tsang, who would go on to become a librarian at UCI during the 1990s. Tsang's 1979 article "Men & Boys: The Boston Conference" originally appeared in the magazine Gaysweek and was introduced as evidence in a 2002 civil suit against Shanley. And as previously revealed in the Weekly, Louis Gottschalk, professor emeritus and founding chairman of UCI's Department of Psychiatry and Human Behavior, was the personal psychologist to former Mater Dei and Santa Margarita High Principal Michael Harris [see "Personnel Bile," Feb. 3]. According to sources who spoke to the Weekly on condition of anonymity, Harris would steer many of his victims toward Gottschalk when they sought solace from Harris' systematic abuse..." Story at http://www.ocweekly.com/news/ex-cathedra/loftus-luster-lost/15044/y
---
More at http://www.leadershipcouncil.org/1/lg/taus.html and http://www.leadershipcouncil.org/1/tm/tm.html
---
Child Custody Evaluators on Elizabeth Loftus and False Memory Theory
(excerpted from http://www.thelizlibrary.org/liz/custody-evaluator-quotes.html)
[ANONYMOUS LISTSERVE COMMENT]: "Not only do the results fail to justify the conclusion, but the implication of the results - namely, that false abuse memories are easily created - is a misrepresentation of the data which is arguably unethical - which, I understand, is why Loftus left APA before the ethical charges brought against her reached a conclusion." (New Jersey doctorate-level MHP, June 14, 2001).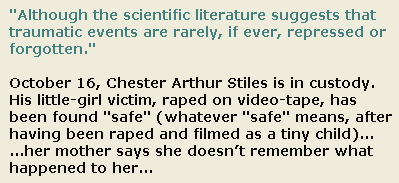 [ANONYMOUS LISTSERVE RESPONSE]: "This is quite typical of the Loftus et al. research pardigm. They use a subtle, but sophisticated attempt to create false memories in their subjects. They never are able to accomplish their goal in more than about 1/3 of their subjects, then they try to apply their results to everyone. The more obvious result is that despite sophisticated and subtle techniques, they are unable to implant false memories in the vast majority of their subjects. This is hardly good evidence upon which to base a model of memory that posits "Memory is very vulnerable and malleable" and "The frightening thing about this study is that it suggests how easily a false memory can be created." What a crock." (Texas doctorate-level MHP, June 14, 2001).
[ANONYMOUS LISTSERVE RESPONSE]: "I went to Disney about a year ago and met many characters including Pooh, Tigger, Eeyore, Mickey, Minney and Pluto (no Goofy that day unfortunately). I am relatively certain of these facts, although I only have photographic evidence of my (platonic) hug from Tigger. It is possible that Loftus et al. could make suggestions such that I would beleive that I saw or met Bugs Bunny or Goofy. I doubt, however, that she could have implanted the memory that Bugs and Goofy had beaten and sodomized me while my wife was off with the kids watching the afternoon parade." (Virginia doctorate-level MHP, June 14, 2001).
[ANONYMOUS LISTSERVE RESPONSE]: "...if only a third of all people are subject to being bamboozled by Loftus' techniques, which third are they? Are they your witnesses, or the other side's witnesses?" (New York doctorate-level MHP, June 14, 2001).
[ANONYMOUS LISTSERVE RESPONSE]: "If the Loftus gang can get a false memory in as many as 1/3rd of their subjects, I say 'Wow!'" ... I recognize Elizabeth Loftus as one of the leading scientists in psychology." (Texas doctorate-level MHP, June 14, 2001).
[ANONYMOUS LISTSERVE RESPONSE]: "They are able to create false memories in their subjects with very subtle methods. These methods involve far less than happens in real cases in which therapists create false memories of childhood abuse. In real cases, people are hypnotized, put in recovered memory therapy groups, told they must not doubt their new memories, told to read "The Courage to Heal," etc., etc... " (Minnesota masters-level MHP, June 14, 2001).
[ANONYMOUS LISTSERVE RESPONSE]: "To the polarized debaters of Loftus, et al. offering polemics and vitriol, I say whoa. I obviously hit a raw spot, and the defenses have gone way beyond my original criticism. I agree that she and those working in her paradigm are consistently able to create false memories in 20-30% of subjects. These are interesting findings, and of some value in forensics, interviewing etc. However, when repeated, sophisticated, widely variable attempts to produce an effect fail in the majority of your subjects, that calls for an explanation. The last time I checked, and it has been a few years, no one in the Loftus camp had attempted to explain, or even given much attention to the resilience of memory when their own data begs for such discourse. Also, her research has been used to impeach eyewitness testimony for years. This is unfortunate because really the opposite should be the case. Since she was unable to plant false memories in most of her eye-witness subjects, it seems that witnesses shouldn't have to defend themselves regarding the veracity of their memory, but rather, the side asserting that a memory is false should have the task of proving such an extraordinary claim." (Texas doctorate-level MHP, June 14, 2001),
[ANONYMOUS LISTSERVE RESPONSE]: "I have been to several presentations by Dr. Loftus. She does not overgeneralize her data nor does she claim that her experimental paradigms are isomorphic with child sexual abuse situations. She does challenge us to consider how these laboratory findings might or might not inform our judgement with respect to allegations of sexual abuse." (Doctorate-level MHP, June 14, 2001.
[ANONYMOUS LISTSERVE RESPONSE]: "I never said it couldn't be done. I have also evaluated quite a large number of cases where children have made false accusations of abuse. I have on several occasions been the one person in the system to identify such false accusations." (Texas doctorate-level MHP, June 14, 2001).
[ANONYMOUS LISTSERVE RESPONSE]: "Frankly, it strikes my very cynical side to ponder how, on the one hand, the discipline strives after carefully collected observation, blah blah blah. But, then, falls willing victim to, and publishes, argument based on fallacious reasoning." (Doctorate-level MHP, June 14, 2001).
[ANONYMOUS LISTSERVE RESPONSE]: "Whether one agrees with Beth Loftus' research or not, I think our responsibility is to look at how she has moved the field forward, either through her research or the debate it has generated. What more of a compliment to a researcher than that she has made us think." (North Carolina doctorate-level MHP, June 14, 2001). (How about "made us think correctly").
Taus v. Loftus
[ANONYMOUS LISTSERVE COMMENT]: "I'm posting an LA Times article about Loftus, her actions in a former child custody case, and a CA Appellate decision. I'm trying to find out if the currently "unpublished" opinion should be disseminated, and I'm also trying to get a copy of the letter filed by a number of psychologists seeking a CA Supreme Court Review. Some of what she did makes me uncomfortable, but some of what Corwin did also concerns me. I've been asked to comment on whether more of us should become involved, and I'm seeking some feedback on that issue - and the case in general, if any of you know more about it." (California doctorate-level political activiooops, MHP, June 22, 2005).
[ANONYMOUS LISTSERVE COMMENT]: "From a public policy perspective do researchers really want to add "One of the risks of this study is that another researcher will hire private investigators, dig through your parent's court records, and eventually track down and contact you and your family to try and refute what you tell us during the study" to our Human Subjects paperwork? Do *you* want to be the subject of research knowing that is a risk?" (Texas doctorate-level MHP, June 23, 2005).
[ANONYMOUS LISTSERVE COMMENT]: "It seems to me that Nicole Taus has already been successful in doing a great deal of damage to Guyer and Loftus--and the magazine? and others? At no expense to herself. Who are her attorneys and who pays them? This is all on contingency?... It must have cost all the defendants a fortune even to this point where most of the claims have been denied. And it will cost still more thru the CA Supreme Court. And then still more if that court allows the action.. What does this mean? "offensive and objectionable"?" (Massachusetts doctorate-level MHP, June 24, 2005).
[ANONYMOUS LISTSERVE RESPONSE]: "In all my reading, I've yet to find something that makes me comfortable blaming Nicole Taus for this mess... Would there not be psychological hypotheses regarding the impact of all of these events on Ms. Taus, and her emotional investment in maintaining certain beliefs, as well as what occurred on the part of all professionals here, that should be considered before focusing this discussion on the "damage" she has allegedly caused?" (California doctorate-level MHP, June 24, 2005).



---


FALSE MEMORY SYNDROME; RECOVERED MEMORIES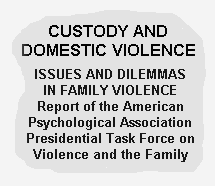 ARE FALSE MEMORY SYNDROME CLAIMS EMPIRICALLY BASED? by Kenneth S. Pope, Ph.D., ABPP, and other recommended articles
FALSE MEMORY SYNDROME FOUNDATION: A REMEDY FOR A NONEXISTENT PROBLEM, by Judith M. Simon. ALTERNATE URL False Memory Syndrome (FMS) purportedly arises from "recovered memory therapy," a theoretical practice said to be capable of creating memories of childhood sexual abuse in psychotherapy patients. The "diagnosis" of FMS was introduced in 1992 by Pamela Freyd... and her husband Peter... after their daughter... privately confronted them with memories of incest perpetrated by her father..."
FALSE MEMORY SYNDROME, by Juliette Cutler Page, and more...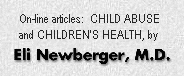 GROUND LOST: The False Memory-Recovered Memory Therapy Debate, by Alan W. Scheflin, Prof. of Law. The recovered memory debate has been the most acrimonious, vicious and hurtful internal controversy in the history of modern psychiatry... the term recovered memory is used exclusively as a pejorative. In fact, by definition, every memory is recovered. Furthermore, there are no known schools of recovered memory, no conferences on how to practice recovered memory therapy, nor are there any textbooks on the topic. The term was a clever rhetorical invention and, as such, it has even fooled many otherwise cautious scientists.
"LOST IN A SHOPPING MALL" -- A Breach of Professional Ethics, by Lynn S. Crook and Martha C. Dean. The "lost in a shopping mall" study has been cited to support claims that psychotherapists can implant memories of false autobiographical information of childhood trauma in their patients. An analysis of the mall study shows that beyond the external misrepresentations, internal scientific methodological errors cast doubt on the validity of the claims that have been attributed to the mall study within scholarly and legal arenas.
TAUBMAN CENTER: RECOVERED MEMORIES


PSYCHOLOGY ETHICS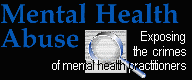 ARE PSYCHOLOGISTS HIDING EVIDENCE? by Paul R. Lees-Haley, Ph.D., and John C. Courtney, Psy.D. "A growing problem... is the unwillingness of some psychologists to disclose their tests and test data to attorneys wishing to depose or cross-examine them." Article lays out a convincing argument against this position.
CONFRONTING THE UNETHICAL FORENSIC COLLEAGUE, by Brodsky and McKinzey. Brodsky, S. L. & McKinzey, R. K., (2002). The Ethical Confrontation of the Unethical Forensic Colleague. Professional Psychology: Research & Practice, 33, 307-309. "In the course of clinical and forensic work, psychologists sometimes discover serious weaknesses in knowledge, performance, or ethics in other psychologists' work. The APA ethical code mandates confronting such a psychologist prior to making a professional complaint. This mandatory confrontation typically is omitted because of a sense of awkwardness or a fear of insulting the other psychologist. Education and training in psychology does not cover this sensitive and important area. In this article, we suggest sample templates for an exchange of letters to meet that ethical requirement and to begin to resolve problem behaviors by colleagues."
CURING THE THERAPEUTIC STATE, by Thomas Szasz. The medicalization of American life.
PSYCHOLOGY ETHICS: Articles, reprints, research, and resources online written or collected by Kenneth S. Pope, Ph.D., and other recommended articles

PSYCHOLOGY ETHICS: Rorschach and Forensics, by J. M. Wood et al. Wood, J. M., Nezworski, M. T., Stejskal, W. J. & McKinzey, R. K., (2001). Problems of the Comprehensive System for the Rorschach in Forensic Settings: Recent Developments. Journal of Forensic Psychology Practice, 1 (3) 89-103. "The Comprehensive System for the Rorschach is currently the subject of heated controversy among psychologists. Much "common knowledge" about the test is either incorrect or in dispute. Psychologists who use the Rorschach in forensic settings can often be successfully challenged by well-informed attorneys and may risk becoming the subject of ethics complaints. This article identifies seven issues that are particularly relevant to use of the Comprehensive System for the Rorschach in forensic psychology."
REEVALUATING THE EVALUATORS: Rethinking the Assumptions of Therapeutic Jurisprudence in the Family Courts
WHAT ARE THE EFFECTS OF CHILD ABUSE, liznotes


PSYCHIATRY AND THE PHARMACEUTICAL INDUSTRIES


ALLIANCE FOR HUMAN RESEARCH PROTECTION
AMERICA'S SCHOOLCHILDREN TREATED LIKE LAB RATS, by John W. Whitehead "In almost every state across the nation, schoolchildren are being subjected to behavioral exams and mental health tests, often without their parents' knowledge or consent... One such program is the Youth Risk Behavior Surveillance System (YRBSS). Currently used in at least 45 states, the YRBSS test takes approximately 35 minutes to complete, with questions on everything from how much television the student watches to thoughts on suicide, sexual activity and drug use. For example, the 2007 middle school questionnaire includes such questions as: "Have you ever seriously thought about killing yourself?" ... "The last time you had sexual intercourse, did you or your partner use a condom?"...[C]ritics of these risk assessment tests insist that they're aimed at pushing antidepressant drugs..."