This webpage is http://www.thelizlibrary.org/surrogacy/index.html



GESTATIONAL SURROGACY
AND OTHER LOGICAL FALLACIES
AND LEGAL FICTIONS:
Who is a mother.
Who is the only "natural parent" of a child.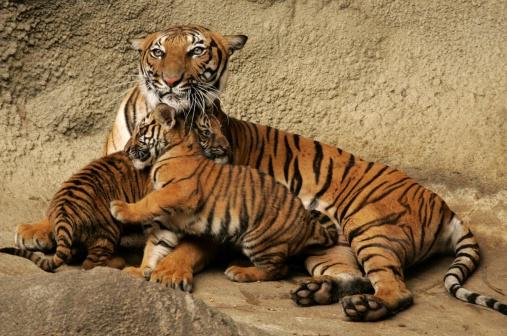 The "mother" of any given child -- and in fact the only natural parent of any mammalian offspring -- is the female who gives birth to that offspring.
For millennia, laws governing women and families have burdened and oppressed and sought to control this natural relationship and control women's reproduction by applying various political, social, cultural, religious, philosophical and legal assumptions, presumptions, beliefs, concepts and ideas about parentage and "paternity" and family that all hold at the core one common theme: they are wrong; they deny reality. They deny who is the instrument of creation of a child, who is the body that invested flesh and blood and time and pain and effort and risk. And they seek artificially to boost the connections of not just husbands (traditionally, the men who own the reproducing women), or "biological fathers" (a more recent vintage), but also relatives, tribes and communities, the state and sovereign, gamete donors, adoptive parents, same-sex spouses, couples contracting for child breeders, and assorted others as having a relationship with and claim to the offspring of a woman that is equal or equivalent to, or in some cases, of higher legal entitlement than that of the child's mother.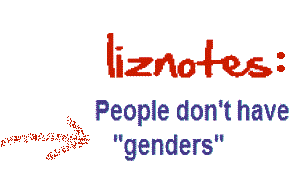 Perception is an odd sort of thing. We can get inculcated from childhood in ways of perceiving the world and organizing what we think we know such that we are not perceiving reality correctly. Our cultural traditions and language all can fool us regarding what we assume to be reality or normality. For example, consider the term "gestational surrogate". It's an absurd idea, a phrase that would be nonsensical without reality of parentage first being obscured by vague, strange and artificial notions that parentage has something to do with... DNA? Sexual intercourse? Legal contract? Marriage? The arbitrary statutes put into place from time to time in a given jurisdiction?
All of our marriage and family laws, which for decades have been in illogical and confused flux -- and perhaps no more so than recently, with the advent of assisted reproductive techniques, not to mention the reams of articles in legal journals agonizing over problematic concepts such as who is a "father" -- instantly would fall into simple, logical and clear order, if our false beliefs and precepts were just eliminated.
Consider the entire non-human mammalian world. Consider how offensive and absurd it is that we pathologize women for not wanting to "share parenting" of their own babies and small children -- and how we even irrationally can sometimes call mothers "kidnappers" of their own children. And think about this new research in light of the notion of "gestational surrogacy":
Eur J Obstet Gynecol Reprod Biol. 2011 Oct;158(2):148-52. Epub 2011 Jun 12.
Fetal microchimerism: benevolence or malevolence for the mother?

"For a long time, the conventional view was that the fetus and maternal vascular system are kept separate. In fact there is a two way traffic of cells through the placenta and the transplacental passage of cells is in fact the norm. The fetal cells can persist in a wide range of woman's tissues following a pregnancy or an abortion..." PDF
Research: Cell Migration from Baby to Mother Dawe et al. (2007) PDF

Research: Pregnancy, Microchimerism and the Maternal Grandmother Gammill et al. (2011) PDF

Research: Microchimerism. A gestational surrogate IS a "biological" parent by J. L. Nelson (2008) PDF

Swapping DNA in the Womb by Beth Marie Mole, 09/12 TheScientist PDF

Beyond Birth: Fetal Cells Remain in the Mother by Nancy Shute, 04/10 ScientificAmerican PDF

Made to Order Embryos for Sale by Wesley J. Smith, J.D., 04/29/13 Center for Bioethics and Culture Network PDF (referenced research at New England Journal of Medicine) PDF (Embryos specifically to be created from eggs harvested like a crop -- at considerable risk to women, and then killed for research, product manufacture, and profit.)